Total : 13
@ ROLLER PRESSER FOOTS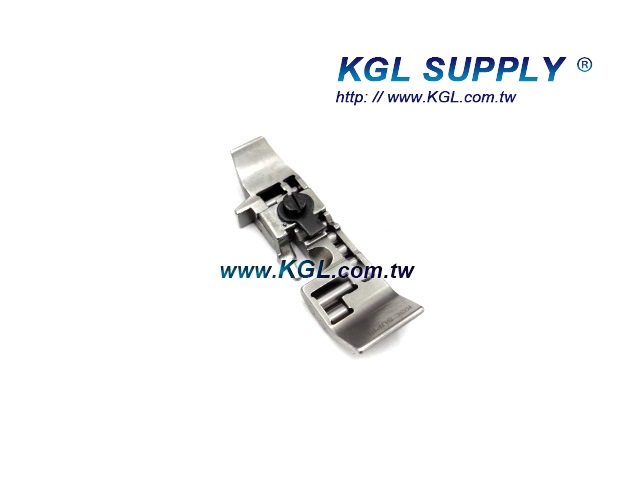 1.能使黏澀性物料,在車縫時更加暢順平滑。
The work piece, such as rubberized fiber and leathers, can be sewed more smoothly.

2. 與傳統式比較之下,滾輪式押腳能避免皺摺,減少壓痕。
Compared with traditional roller presser foot and can prevent the wrinkles and beautiful finish avoid sewing track after sewing by use roller foot (use roller wheel will appear rolling track after sewing)

3.車縫任何物料,皆不用抹上潤滑劑,避免污染製成品。
Eliminate the need of additional puller, wheeling machine, needle feed machine and walking foot machine in some case.

4.減少使用步靴及針送車等防皺車種和拖拉輔助裝置的需要。 可減少設資設備。
Reduce the friction and eliminate the need of lubricant。 Save investment equipment.

5.滾輪式壓腳比Teflon鐵佛龍或塑料壓腳耐用超過800倍。
Higher durability than Teflon or Rubberized presser foot by more than 800 times.