Products
Cell Phone Aluminum Protection Case Features:

● Design of Simple and Easy to use
● Superior Protection & Special Structural Design
● Four Sides of Buttons Use an Ergonomics Design & Compatible Accessories
● Internal Structure with Shockproof Films Design
● Precision CNC Industrial Processing Craft
● Smooth Surfaces without Burr
● Size Fit & Excellent Durability
● Easy Grip & Vogue
● Two Hidden Strap Holes
● Quick Installation in Just a Minutes : Do it yourself (D.I.Y.)
● Design & Made in TAIWAN



What we need is not only good-looking but user centered de products !!

Here, WiLLwill has heard and cared your voice, thus selects materials carefully,
design them delicately. The constructions will perfectly match your requests.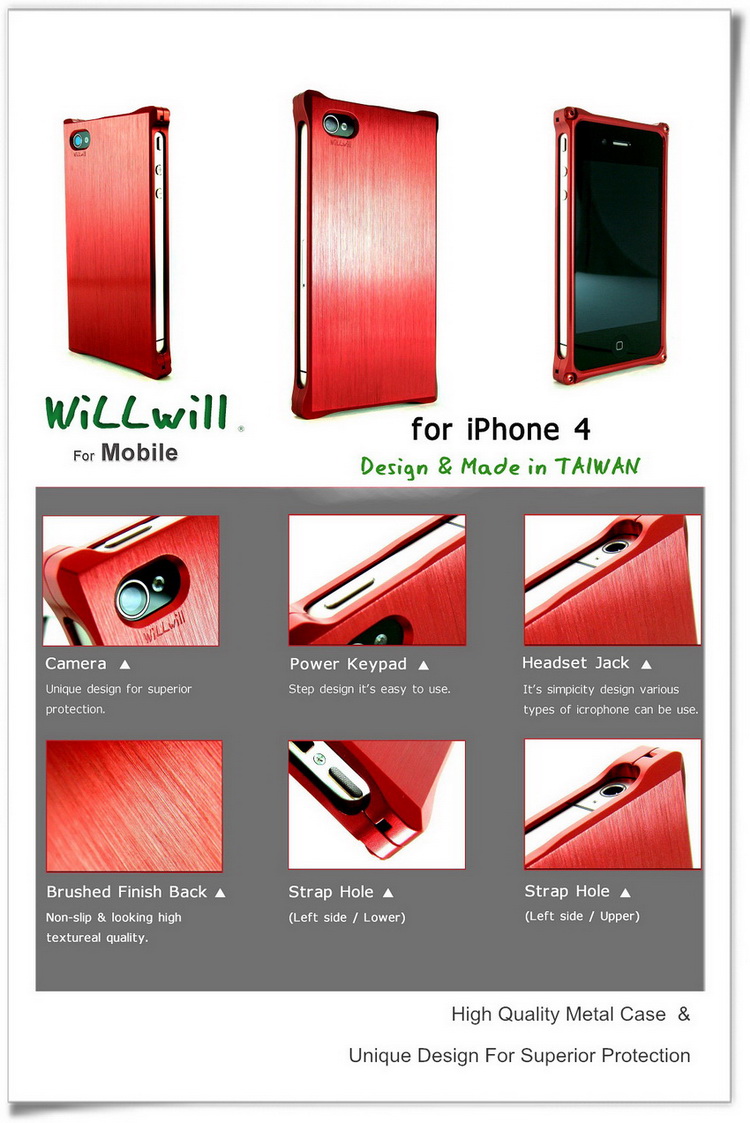 total : 0